Summary:Copper pillar assembly is becoming increasingly popular in semiconductor manufacturing. It is a cyli...
Copper pillar assembly
is becoming increasingly popular in semiconductor manufacturing. It is a cylinder of copper around 50um in diameter topped with a dome of solder. Because it is a bumped wafer interconnect, the bonding process between the copper and the wafer pad is critical to the reliability of the finished product. 
Copper pillars are electroplated over a Cu seed layer at the base, and a nickel diffusion barrier is used to limit growth of the copper-tin intermetallic layer. This barrier limits the growth of microvoids and improves reliability. In some cases, however, it may not be necessary to use the nickel diffusion barrier when copper chemistry is high in purity.
Another method of implementing copper pillar assembly is by using nickel alloy pillars. Nickel alloy pillars can be made with modified surfaces to prevent wetting of solder. These pillars may be made of nickel alloy, or they may be made of another alloy. In some cases, both the copper and the nickel alloy can be fabricated on the same substrate.
When considering copper pillar assembly, careful optimization is critical. The shape of the structure can determine whether shear or pull bonding tests will be effective. Pull bonding tests can be useful when the copper is relatively hard. A careful analysis of the bonding process can help ensure that it is strong and durable. Then, the process can proceed with confidence.
Copper pillar assembly technology is becoming a preferred method for flip chip manufacturing, as it allows semiconductors to be mounted at a much higher density. Because of this, the pitch of the IC chip is becoming increasingly smaller. With these techniques, the semiconductor package will have more connections, higher reliability, and reduced cost.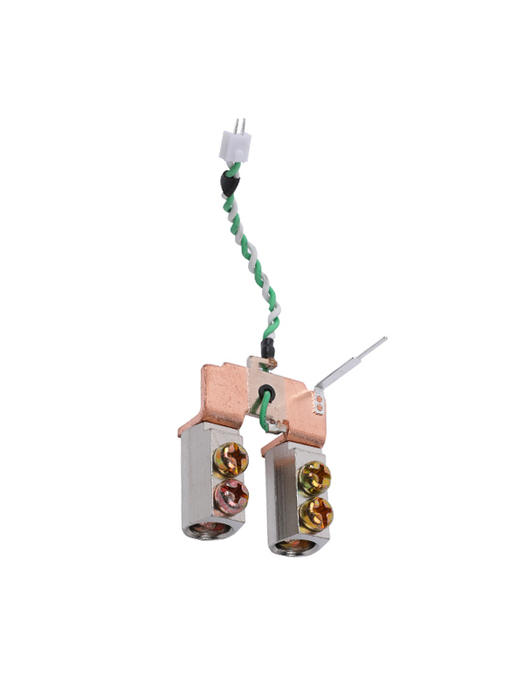 The main technical parameters:
1, accuracy level: 2 ~ 4000A; 0.5: 5000 ~ 10000A; 1 level.
2, the ambient conditions: -40 ~ +60 ℃, relative humidity ≤ 95% (35 ℃).
3, overload performance: rated current 120%, 2 hours.
4, the voltage drop: 50mV60mV70mV100mV
5, the load under the heat: temperature stability tends to change, the rated current 50A the following does not exceed 80 ℃; rated current 50A or more does not exceed 120 ℃.