Summary:Using meters with copper shunts is an excellent way to accurately measure current. The meter must be...
Using
meters with copper shunts
is an excellent way to accurately measure current. The meter must be connected directly to the shunt to ensure accurate readings. Using a wire length in series can lead to inaccurate readings. Fortunately, you can calculate the shunt resistance using a simple formula. 
The first step in building a shunt is to determine the current flow. You need a load that is large enough to give the meter a steady reading. Tail light bulbs work well. When you have a high-quality load, you can use a car tail lamp bulb to test the circuit. Make sure to test the circuit by connecting a second sensing wire to the circuit. This should show the same amount of current as the circuit that contains the calibrated meter.
The copper shunt is made of a low-temperature material and has low resistance. It dissipates one watt of heat at ten amps. The material should be of low tempco to avoid errors caused by ambient temperature fluctuations. A meter with a 1% error can cause the output to be wildly off by as little as 0.4% degC. For this reason, a meter with copper shunts is a must-have for any audiophile.
If the ambient temperature is not constant, the shunt will no longer operate. If the temperature goes beyond 80 degrees C, it will begin to exhibit thermal drift. At 120 degrees, thermal drift starts to occur and may result in errors of several percent. At 140 deg, the manganin alloy becomes permanently damaged, resulting in a change in resistance value. Therefore, it is important to choose the proper temperature for your copper shunt.
Moving coil meters were common decades ago, but are difficult to draw today. In addition, their labeled parts made it easier to read and understand. These meters have a low voltage and current and require multipliers and shunts to convert them to higher voltages and currents. Their versatility has helped them to remain in use for so long.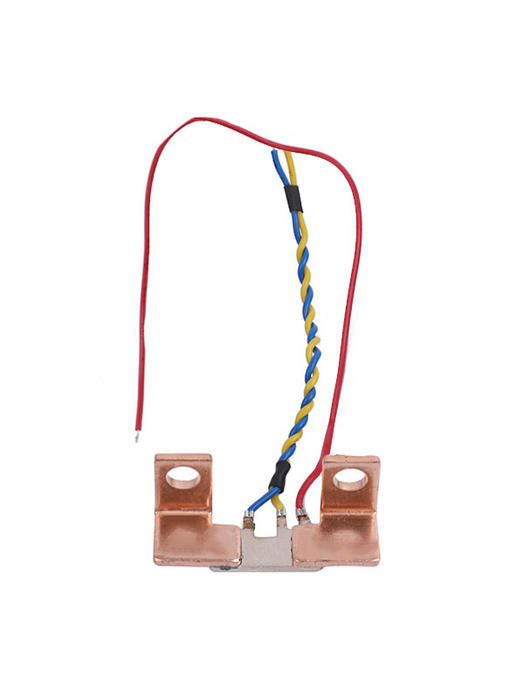 Electrolytic grade copper sheets bending brazing shunt


Material: 6J13 Manganin, T2/T3 pure Copper;
Resistance value range: 50 ~ 2000μΩ;
Resistance value tolerance: ±5%;
Temperature coefficient: TCR<50PPM/K;
Customized design as per drawingsmples.