Summary:The magnetic latching relay is an electrical switch that latches and releases contacts. It has a rem...
The
magnetic latching relay
is an electrical switch that latches and releases contacts. It has a remanent core and a coil that provides force to move the contacts. The permanent magnet provides a field that holds the coil in place and locks the contacts together. When the coil receives a pulse of opposite polarity, the contacts will be released.
Magnetic latching relays typically have a lower power consumption compared to mechanical versions. They are also less bulky than mechanical counterparts and tend to last longer. These features make them more convenient in applications where a current does not flow. You can use a magnetic latching relay to control current flow in a variety of applications.
Magnetic latching relays use a pulse of power through the coils to move the contacts. The coils may be single or dual. When the power is applied with one polarity, the coils move in one direction and will reset when the polarity is reversed. Dual coils, for example, make it possible for a magnetic latching relay to switch more than one circuit at a time.
Magnetic latching relays are usually used to control lighting and other appliances. They work by switching a current to one terminal while the other remains unloaded. The power source is connected to the switch's NO & COM pins. When the switch is shifted to a different terminal, a magnetic pulse in the opposite direction pushes the switch into the opposite position.
Magnetic latching relays are available in single, dual and three phase configurations. Their maximum contact switching currents are 150A. They have a small size and large carrying capacity compared to conventional electromagnetic relays. They are popular in prepaid electricity meters and centralized meter reading systems. Reactive power compensation devices also often use them.
Latching relays are a common type of electromechanical switch. These switches are commonly used to control high currents. Because they use two opposing coils, a small current can activate the switch without the need for continuous current. As such, they are particularly useful when power conservation is of primary concern.
Another type of magnetic latching relay comprises two magnetic yokes. The first yoke is magnetically fixed to the first driving head, while the second yoke is fixed to the second driving head. The two yokes are connected to one another by a transmission chain. During operation, the magnetic yokes will deflect rightward.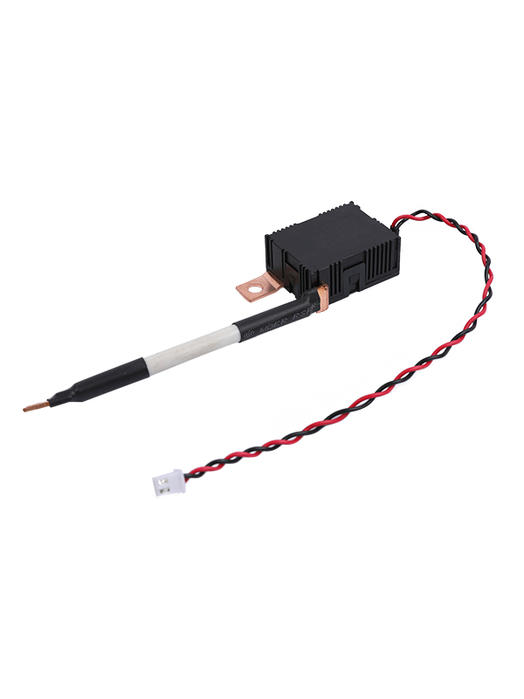 1. Current transformer with DC immunity(DCT) for energy meter/electricity meter.
2. Linear output current,high precision, compact size.
3. Encapsulated with epoxy resin to ensure strong insulation ability
4. We're expert in the area with more than 8 years experience.
5. We can manufacture according to your specification or drawing.