Summary:What is the purpose of a Copper Pillar Assembly? A Copper Pillar is an architectural element that su...
What is the purpose of a
Copper Pillar Assembly
? A Copper Pillar is an architectural element that supports the entire roof of a building. In many cases, this structure is comprised of several pillars, which are connected to a common structure. The structure is often long, narrow, or open. The final structure is back-annotated for assembly rules and proper measurements. Then, it's assembled and inspected.
A typical copper pillar assembly features a thin, wettable sidewall. This makes it difficult to solder to the sidewall. As a result, the pillar is often spaced further apart than needed, reducing the standoff and increasing the risk of shorting. Alternatively, solder can be transferred or plated on the pillars, ensuring a perfect connection. Copper pillars are also useful in applications where the pitch is finer.
Nickel alloy pillars are another option. These pillars are resistant to the wetting of solder and allow for denser pitch connections. Besides nickel alloy, copper pillars can be subjected to oxygen or nitrogen environments. You can also choose to have nickel alloy pillars that have oxidized surfaces. A Nickel alloy pillar has a surface that is nitrided, forming a protective layer that can withstand post-processing.
Thermal Compression Bonding is another method for copper pillar assembly. This method uses pre-applied Non-Conductive Paste to ensure bonding reliability. However, some bonding parameters may lead to poor yield. These parameters must be optimized to achieve good solder wettability. In addition, thermal bonding does not use solder and is susceptible to shortening process time and high head temperatures. It is critical to optimize all these parameters and find a process that works for your specific requirements.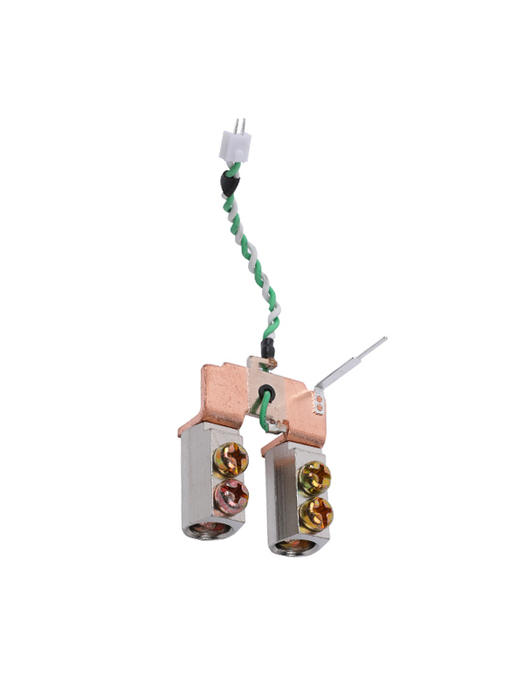 | | |
| --- | --- |
| Product:  | Copper pillar assembly |
| Composition:  | Shunt, copper column |
| Material:  | Copper, brass, manganese copper |
| Accuracy: |  ± 5% |
| Process:  | Electron beam welding, brazing |
| Production:  | Production and processing |
The main technical parameters:
1, accuracy level: 2 ~ 4000A; 0.5: 5000 ~ 10000A; 1 level.
2, the ambient conditions: -40 ~ +60 ℃, relative humidity ≤ 95% (35 ℃).
3, overload performance: rated current 120%, 2 hours.
4, the voltage drop: 50mV60mV70mV100mV
5, the load under the heat: temperature stability tends to change, the rated current 50A the following does not exceed 80 ℃; rated current 50A or more does not exceed 120 ℃.