Summary:A current transformer is a device that changes the direction of the electric current. Its primary wi...
A
current transformer
is a device that changes the direction of the electric current. Its primary winding consists of a copper wire that passes through a silicon steel ring. The secondary winding, also called the secondary winding, is wound directly on the primary winding and insulated between the two. There are several types of current transformers available. They are typically categorized into three main types: window, ring, and wound. Windings are integral to a CT and can be used to facilitate step-down and metering functions.
A current transformer has only one primary winding, which can either be a single flat turn or a coil of heavy-duty wire positioned around the core. The secondary winding can be an insulating bush or an uninsulated copper gap. The main feature of a current transformer is that it can operate under short circuit conditions. This characteristic makes it an excellent choice for use in low-voltage applications. A current transformer is commonly referred to as a series transformer because the primary winding is in series with the conductor that carries the current.
A current transformer is usually sized in watts, with the secondary winding being proportional to the primary current. The secondary output is used to power measuring instruments. Because of this, the secondary of a current transformer is always rated at 5A regardless of its primary current rating. This allows manufacturers to manufacture standardized current devices, such as voltmeters and current meters. Therefore, the nameplates for these devices would be rated as 400:5 and so on.
A current transformer is an auxiliary device used to measure alternating current (AC). It is a critical safety device for any industrial or commercial facility. It converts alternating current to a convenient value and relays the current to a power meter. With the proper polarity, you can safely install and connect a current transformer to your power supply. Its insulation and protection from the electrical shock will help ensure the safety of maintenance personnel.
A CT's main benefit is the protection it affords sensitive measuring equipment. It can reduce the current to a very small level, thereby preserving the accuracy of your ammeter. Furthermore, the current is proportional to the primary current over a wide range of currents. If your ammeter's primary current is high, you can reduce the CT's secondary current to prevent this. The secondary current is proportional to the primary current divided by the number of turns.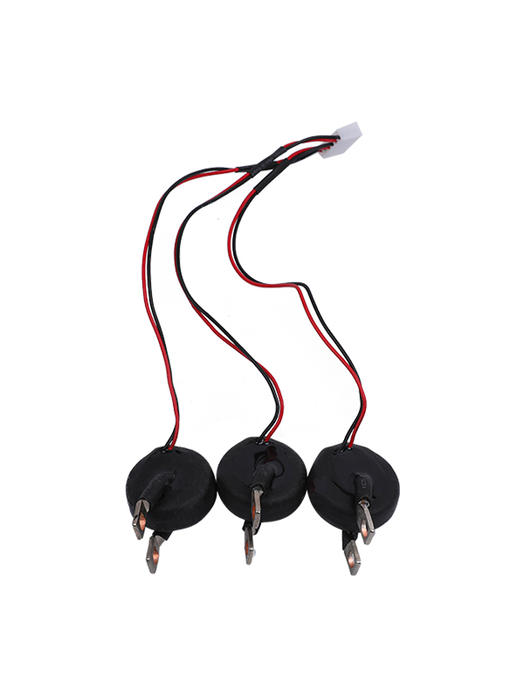 Three-phase DC Immune Anti-Magnetic Current Transformer

Encapsulation by epoxy, with high insulation ability, moisture-proof and vibration-resistant.


Application: All kinds of high precise instrument, meter, like medical meter, energy meter, test meter, and so on
Current Transformer with DC immunity main characteristics:
1. Adopt high magnetic permeability magnetic core, with high precision and good linearity and can resist DC component.
2. The range of applicable electric current is wide(5A-400A)
3. Primary input and secondary output ensure flexible and diversified forms as well as easy installation.
4. With a complete range of specification, products can be made according customers special requirements
Parameters and specification