Summary:When considering Meters Manganin Shunts, there are many factors that need to be considered before ch...
When considering
Meters Manganin Shunts
, there are many factors that need to be considered before choosing one. These include the size, design, and mounting location. Shunts should be installed in an open space and preferably in a vertical position to minimize any temperature increase. In enclosed spaces, forced air cooling may be required. If space is limited, larger shunts may be used to withstand heat dissipation and overloads.
DC current shunts are specialized resistors used to measure high currents. They are usually connected in series with the heavy load and are connected to the DC voltmeter using a four-wire configuration. Since these leads do not carry a large amount of current, the lead wires for the meter should be of the finer gauge than the leads for the load circuit. DC panel meters, on the other hand, can be installed on the grounded side of a load circuit. This minimizes the voltage at the shunt.
Shunts can also be used in other mounting situations. The largest type of shunt should be mounted on a bus bar directly to the main line. The bus bar should be anchored to prevent excessive movement. A small shunt can also be equipped with an insulating base. The accuracy of commercial shunts is typically 0.25% of the actual reading. A shunt should also be installed with the ground side of the line.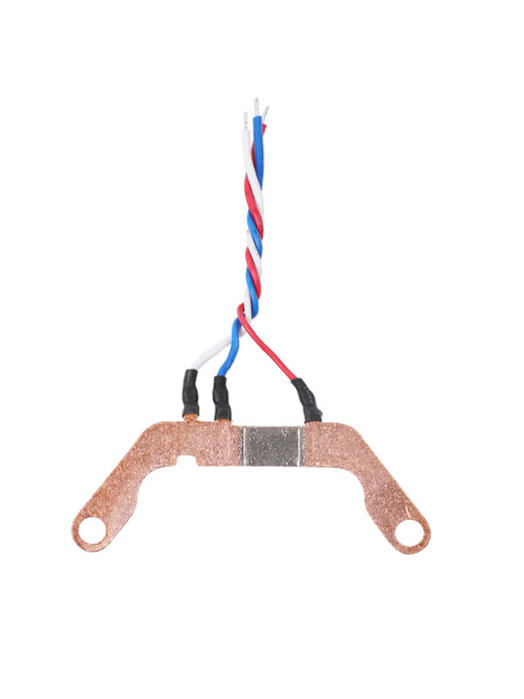 | | |
| --- | --- |
| Product:  | Manganese copper shunt |
| Material:  | Copper, manganese copper |
| Accuracy:  | ± 5% |
| Process:  | Electron beam welding, brazing |
| Production: | Production and processing |
Current rating: 5A-4000A

Voltage drop: 50mV,55mV,60mV,100mV

Material: Copper with Maganin plated (Mn)

Shunt Resistance options: 120uΩ /150uΩ /200uΩ / 250uΩ / 300uΩ / 350uΩ

Product description: 50mV~100mV DC U-shaped beam welding manganese copper shunt